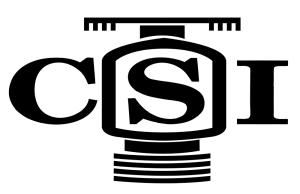 For fire sprinkler installations, inspections, service and repair in Northeastern Pennsylvania, Capie Sprinkler Inspections in the company you can trust. CSI is a subsidiary of Beach Lake Sprinkler and provides service for a wide variety of applications including retail, commercial, manufacturing, warehouses, schools, residential and healthcare.
Inspections, Testing & Repair of Fire Sprinkler Systems
The technicians at Capie Sprinkler Inspections are experts when it comes to the inspections, testing and repair of fire sprinkler systems. We can perform inspections of your sprinkler systems as required by NFPA standards and local codes. Our team will identify any repairs that are needed with your fire sprinklers and promptly resolve them so you can have peace of mind that your fire sprinkler system will function optimally.
Fire Alarm System Service
Fire alarm systems need to be inspected and tested regularly to keep them functional and code compliant. Capie Sprinkler Inspections will service your alarm systems so they will provide early warning of a fire to keep your people safe. Our team can inspect and test fire alarms monthly, semi-annually and annually.
Backflow Testing & Inspections
Backflow prevention is necessary to prevent cross contamination of water supplies. At Capie Sprinkler Inspections, we can perform inspections and testing of backflow prevention devices to help ensure that water supplies are not getting contaminated. We are certified to perform backflow testing and will provide required documentation.
24-Hour Emergency Service
You never know when an emergency will strike with your fire protection system. At Capie Sprinkler inspections, we provide 24-hour emergency service for all your fire systems. Give us a call and we will send a technician to your location to resolve the problem, no matter the time of day.
Resources of a Large Company with a Small Business Feel
As a subsidiary of Beach Lake Sprinkler and a member of the Davis-Ulmer Family and APi Group, Inc., Capie Sprinkler Inspections has the resources of a large company while maintaining its small business feel. The Davis-Ulmer Family of companies works together, leveraging each other's skills to provide the highest level of service.
Contact Us for Fire Protection Service in Scranton, Wilkes-Barre, and Surrounding Areas
Capie Sprinkler Inspections specializes in providing inspections, testing and service for fire protection systems in Luzerne County and Northeast Pennsylvania. If you are looking for a fire protection service provider that you can trust in Wilkes-Barre, Scranton, and the surrounding areas, look no further than Capie Sprinkler Inspections. Contact us today to schedule inspections and testing for your fire protection systems.