Many people are aware of the importance of fire alarms and smoke detectors, however, fire sprinkler systems are the most important type of fire prevention overall.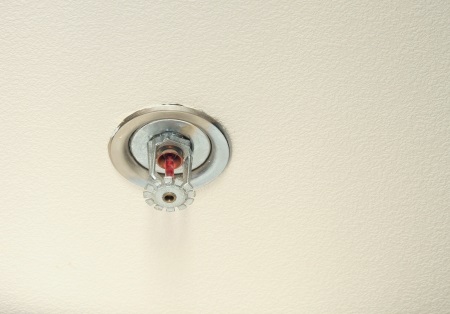 Fire officials in Hibbing, Minnesota said that a sprinkler system in a Northern Minnesota college prevented an estimated $1 million in damage to the campus after a recent fire broke out.
Several days ago, on March 25, authorities and fire personnel responded to a fire alarm at Hibbing Community College just before 5am. They discovered a semi-truck that was on fire in the college's garage; but thanks to the sprinkler system in the room, the fire was contained to this one area and did not spread to other parts of the school campus. Once the fire department successfully put out the fire and inspected the sprinkler system, only minor smoke and water damage had been done to the property.
What could have happened if the sprinkler system hadn't been installed? There would have likely been a much larger fire, and the college would have suffered serious and expensive damages.
When you discuss fire safety, whether you're talking about your home, your business, or the college campus where you work, people oftentimes focus on fire alarm systems—but alerting people to a fire is only a part of the battle. Successful sprinkler systems can save you millions of dollars in potential damage when a fire breaks out; they are designed to snuff out and contain fires, before they can do more serious damage to your structure.
Here at Beach Lake Sprinkler, we offer fire sprinkler services that can help protect your property from serious damage when a fire breaks out.  Click here to learn more about fire safety and prevention, and call us today at 570-729-7713 if you're interested in talking to an expert about having a sprinkler system installed on your property.
Fire alarms are important, but sprinkler systems will make the difference between spending a bit of money on smoke and water damage, and having to dish our thousands, or millions, for damaged structure repair.