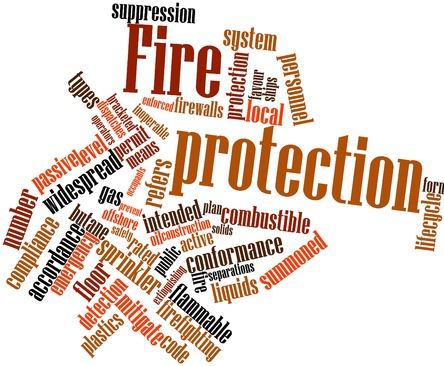 When you think about firefighters trying to put out a fire, you probably think about them using water to do it. Water is very often used to fight fires, and it's what you'll find in many of today's fire suppression systems. However, there are also foam fire suppressions systems available, and there are quite a few benefits that come along with using one. Here are a few of the reasons you should consider using foam instead of water to fight fires.
Foam reduces the amount of water that needs to be used to fight a fire.
It can take a lot of water to fight down a fire. That's because most of the water that is sent into homes and buildings during a fire ends up getting wasted. It doesn't hit the intended target, so it doesn't end up serving much of a purpose. With foam, you won't have to worry about wasting as much water. Studies have suggested that you can get about 20 gallons of foam out of one gallon of water, which means you will be able to reduce the amount of water needed to fight a fire. You will also be able to make the most of the water you do use.
Foam cuts down the air pollution associated with fighting a fire.
During a fire, there are many airborne pollutants that will pose a danger to those fighting the fire. There is evidence that shows that firefighters seem to be more at risk for certain types of cancer when compared to the rest of the population due to the nature of their jobs. Foam can eliminate some of that risk by cutting down on the air pollution created by a fire.
Foam scales back on the amount of water damage that takes place during a fire.
While water can be used to fight fires effectively, it can also cause a lot of water damage to take place inside a home or business. In some cases, water can be just as damaging to a home or business as a fire itself. Foam doesn't do as much damage as water and can be cleaned up easier in the immediate aftermath of a fire.
Are you thinking about installing a foam fire suppression system? Beach Lake Sprinkler can walk you through your fire suppression system options and help you choose the one that might be best for you. Call us at 570-729-7713 today to speak with someone about our different fire suppression systems.